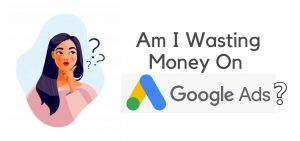 Search advertising is the most significant expense for most digital advertisers, but many still are unsure about its worth.
As a digital advertiser, you need to be aware of the resources, time, and labor required to bring in traffic with effective strategical ads and increase the ROI.
You are investing money and a lot of effort only to increase the sale exponentially and elevating your ROI level.
Google Ads is there to help you increase PPC, generate leads and sales, and increase ROI.
To know more about Google Ads, you can click here.
Return on investment (ROI) has its importance in the world of digitization. It tells you whether you are earning any profit on your investment or not from all of your campaignings on Google Ads. And if you aren't, it helps you to find the problem and to make the required changes in your campaign.
Earning higher ROI doesn't need higher investments.
Several small businesses require little investments but can get you a significant amount of ROIs. Google Ads might seem expensive for your small business, but it can get you an enormous number of potential customers. All of them won't be buying your product, but some will. Because of the sales, slowly, you will start getting some return on your investment (ROI). Then, eventually, you will start generating your desired Return on investment.
To increase the ROI exponentially without any rise in the investment, you need to use well-strategical tactics like:
using newly searched keywords

analyzing keyword-level efficiency

percentage of keywords without a click

location efficiency, and device efficiency
Moreover, updating campaigns on Google Ads can help, as it follows the crowd around the internet.
Google Ads, though not cheap, can get your ads leads and desired ROIs, inevitably, provided your ads are exact, and their keyword bids are more efficient.
Related Posts