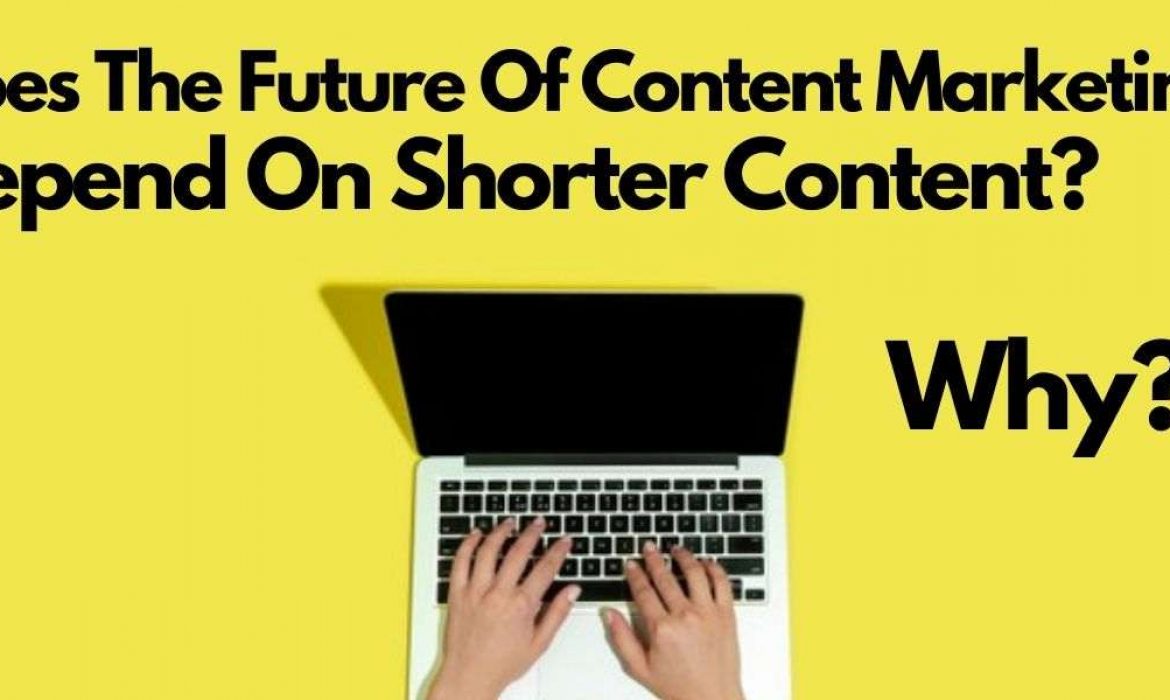 As per a recent study, it was found that the future of content marketing will hold much lesser content than it is now. The primary reason for the same is quite real and practical. There are so many contents that are being produced each day today but only a few of them can raise high to the level of excellence or being SEO friendly. Rests of them are nothing but crap. So, why does anyone have to waste his or her time creating such content that will go to crap? Hence, there are high chances that the future will hold much lesser content than today.
Here are listed some of the generic and practical reasons that can prove out that content marketing will have shorter content in the future.
Publishing The Contents:
When content is being published in a newsroom, the contents are written, edited, and checked to get the best quality. But this is not the same as the brands. There are so many brands that hire junior writers with lesser experience in writing or even use different cheaper mechanisms to create content. This actually brings up contents that are much lower in quality and hence the results are also below the satisfactory level.
A much better idea is to plan some such options through which the brand can create unique and quality content each time. The content should not have quantity but it should have quality.
The WaPo Strategy:
This strategy can be a pain if not taken with proper planning. You should make your own strategies depending upon your products and also the demands that you have. Chasing a plan through which some other brand has become successful can lead you to a failure. When you have found out the option through which you can get quality content, you should now continuously check through other factors such as the length of the contents, the frequency of publishing them, and others.
Quantity and Quality Cannot Go Together in Content Marketing:
This is an examined point that if the quantity of the contents is available easily, the quality of it will be compromised. Hence, quality and quantity can never go hand in hand.
What you can do is to set a goal of some particular amount of content. Now keep a team that can analyze the quality of the contents and can correct them to bring them to a proper level.
The Relation Of The Goal And Strategy:
It may happen that after continuing with a particular strategy, you may get a feeling to make certain changes in the strategies. Doing so, this can deviate from the goal of the brand.
Hence, you should always make strategies based on the goal.
Sharing Contents:
Social media plays an important role in digital marketing and content marketing. But if the content is not good, it will not attract viewers, though you keep on sharing it several times.
What you should do is to create content that is meaty and is well-supported by data and statistics.
It has been noticed that big brands can also make mistakes and one of the major mistakes that are happening these days is that of content marketing. Quality actually matters and this is been proved each and every time now and then.
Related Posts
How To Start a BusinessKnowing how to start a business would not mean that you can succeed in one day. Getting to know about the details can prove beneficial in guiding you the way. Always remember "Rome...