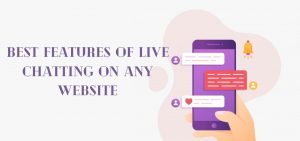 Live chats are now a basic feature of any e-commerce website. It has made communication a lot easier for customers and businesses. Otherwise, if businesses had to depend on older communication methods like phone calls and emails, it would have been really difficult as there would be a long wait before getting a response. These older methods might be responsible for sending your precious lead to any other brand. That's why you should think of switching to other ways of communication like live chatting. 
To save your precious leads, you have this amazing strategy to directly communicate with your leads and convince them into potential customers and then ultimately buyers.
There are other elements like phone, email, and web support that do help in building trust. However, live chatting with potential customers will help in a smooth conversion of the lead through the purchase funnel.
Even studies suggest that 92% of customers prefer live chatting over any other way of communication. In addition to that, it also suggests around 80% prefer communicating over social media.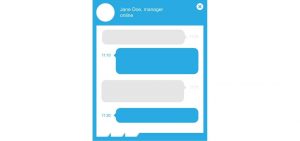 There are a lot of benefits of using the live chatting feature. We have listed some of them below. Therefore, you can continue reading this article to find out.
Faster than any other method:

Other communication methods need patience, which customers lack. If you take more time to reply to their query, they will just abandon you for your competitor. Every query from the customers needs to be answered within 30 seconds.

Enables visitors to do other tasks:

This feature helps you to grant forgiveness from the customers if you make them wait for replies. Sometimes it might take a while for the operator to answer the query of any customer. During that time, the visitor can do other tasks and then can come back after you reply.

Builds Trust:

Only the option of live chat can help in building trust for your brand. Plus, the customers who have a chat with your operator are likely to spend more money on your website and be your loyal customers.

Reduces the language barrier:

Replies with proper explanation can lessen the frustration of the customers, which is often an issue with phone support. 

Proactive implementation:

Live chatting can be used both as a reactive tool and a proactive tool. When it is used properly, it can surely increase the engagement rates of the live chat.
Features you need to have in your live chatting option:
Canned responses to FAQs to save time.

Knowledge base or FAQ integration to answer the incorporated topics instantly.

Ticket creation and management for shoppers to submit a request during business hours.

Support and agent ratings to areas that need improvement

Visitor tracking to see which pages a visitor has visited on your website.

Analytics integration to see which sales were associated with chats.

Mobile dashboard or app to supervise the chats.

Chat tags and keywords to help with common issues and questions.

Visitors banned to save time from trolling.

Translation features like Google Translate can be useful.

Transcript emails.

Long-term logging to maximize customers' shopping journey.

Chatlog and data exporting.

Chat transfers among agents to eliminate the need for shoppers to repeat the conversation.

Emoji support.

File upload support to help the shoppers to describe what they need.