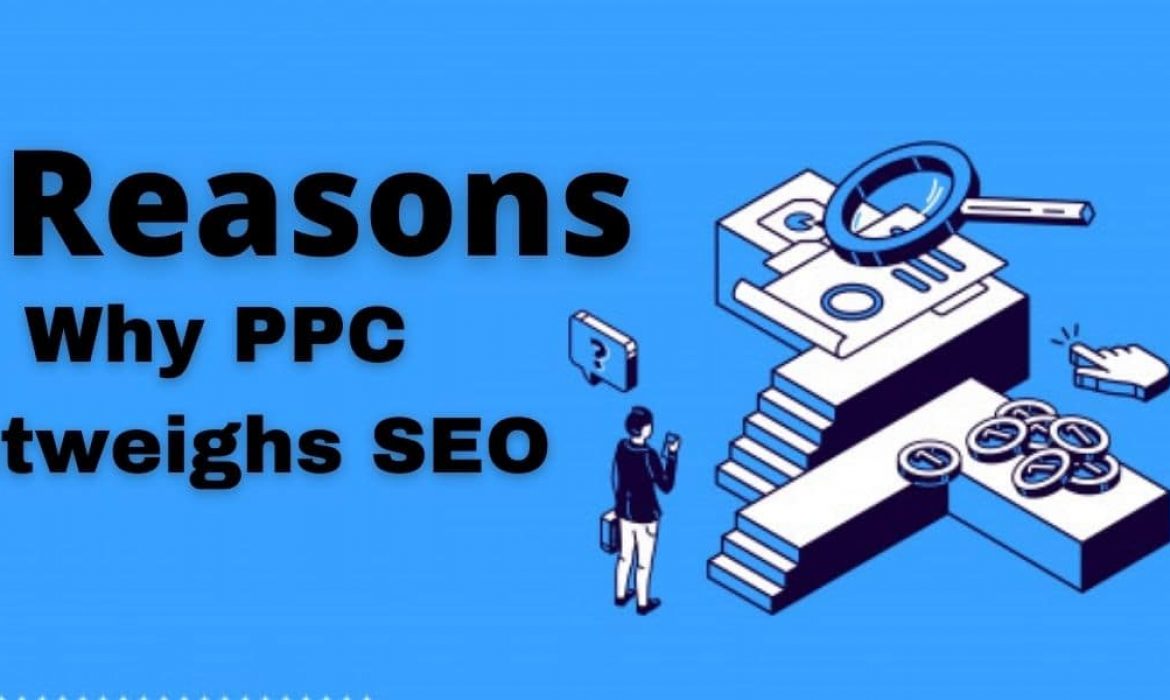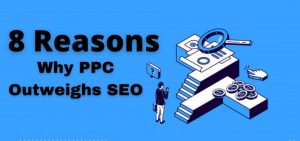 Are you tired of working on your SEO strategies to boost your website's ranking on search engines? If you have tried every SEO strategy possible but failed to generate results, it's time to switch to another marketing strategy. What can be better than using PPC advertisements to get in front of millions of internet users? 
PPC, or Pay-Per-Click, refers to the paid search advertising where you need to pay a charge every time there is a click on your ad. You won't be paying any price for impressions. You only pay when you generate traffic to your website or landing page. People won't click on your ad and visit your page unless they are interested in what you offer. That's why PPC is more effective in bringing quality traffic to the website than by using SEO. 
Solely depending on SEO might result in losing some valuable traffic or revenue. You need to include PPC into the picture to generate results. Therefore, you should think of using both of the strategies together. This might work great in your favor and reach out to more people. 
However, PPC advertisements aren't only for those who failed to use SEO effectively. Even if you haven't given SEO a try, considering PPC over SEO will still be a good choice. If PPC advertisements are used effectively, they can have a major and positive impact on the business's growth and even on customers. 
Are you still confused about prioritizing PPC over SEO? If you are, the underneath reasons will surely help you get rid of the indecisiveness you have about them right now!
Here are 8 Reasons Why PPC Outweighs SEO. 
1. PPC advertisements can bring Instant Traffic, which SEO can't.  
Instead of struggling to appear on the first page of Google with SEO strategies, you can use PPC advertisements. PPC advertising slots are already there on the first page. If you prefer using SEO, it might take months to actually find your website on the first page or have a better ranking. However, with PPC advertisements, you no longer have to wait for months to see traffic driving into your website. In other words, you will generate instant traffic to your website for any related search query. So, why don't you think of giving a try to these paid search ads?
2. PPC ads appear above SEO results.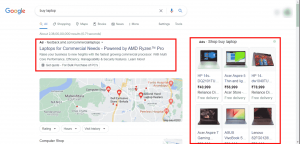 For any search query, PPC advertisements appear above SEO results. People don't waste too much time digging through websites to find the right information. They are more likely to go for the top result for any search query. So, if your PPC advertisements appear at the top for a relevant search query, the chances of getting the clicks increases. So, don't you think it will be a good way to target your potential customers?
3. PPC ads target ready-to-buy customers.
Unlike SEO, PPC lets you target customers who are ready to buy them. People search for products or services when they need them. So, if your ads appear in front of them when they are in absolute need of them, you will generate more clicks and even better conversions. This is known as inbound marketing. This is quite an effective way of positive revenue generation.
You can test your keyword strategy in PPC before actually using them for SEO. You need to do it because organic keywords are kept hidden most of the time. However, the case is totally different from paid search. You can get an overview of all the keywords related to your industry niche. Along with the keywords, you will find information like how effective they are in converting and their cost. You can use this keyword information while working on your SEO strategies. More specifically, you can use it while optimizing the website content, meta description, headlines, etc. For that, you have to work on your PPC advertisements first and then it can support your SEO strategies.
5. PPC ads don't depend on the search engines' algorithm changes. 
One of the main reasons why PPC outweighs SEO is that it doesn't depend on the search engines' algorithm changes. Ranking higher on the SERPs and SEO strategies largely depend on search engine algorithm updates. However, PPC advertisements are more likely to not get affected by these algorithm changes. Even if it happens, it is very rare. You will rarely find PPC algorithms going through huge changes. This means you can easily determine how your ad campaigns will perform in the current and future scenarios.  
6. PPC ads offer multi-layered targeting options.
PPC advertisements offer several different targeting options like users' locations, ages, and preferences. This makes the targeting process even more specific and helps to attract customers locally or globally as per their preferences. Unlike SEO, PPC allows you to filter out your audience even more. As you create different ad campaigns, you will slowly be able to determine which campaign is working better for you. In other words, you will understand what kind of campaigns are engaging more people and even on which platform. In this way, you can easily target different types of customers on different platforms. 
7. PPC ads are easier to produce than SEO.
Another great advantage of using PPC over SEO is that PPC ads are easier to create. You don't need any designing or production skills to create the campaigns. However, you might need some expertise in this field if you want to create effective PPC advertisements. This is because doing keyword research properly or using Google Ads to create successful campaigns need certain basic knowledge. If you are new to this strategy, it's best to hire some professional help. Like, you can hire a good PPC management agency near you. 
8. PPC ads can bring positive ROI.
Like all other digital marketing tools, PPC also offers measurable results. Measuring the results regularly helps to determine whether you need to improve and when you need to monetize. In addition to that, PPC campaigns are a lot easier to measure than any other digital marketing strategy. It means you can keep on improving the ad campaigns until they generate positive results. Moreover, you can stop running the campaigns right away when you find they are not working. This prevents you from wasting your ad budget uselessly. In short, you can keep on experimenting with your ad campaigns until it offers your desired results. 
Why do you need a PPC management service?
Businesses across the world depend on PPC management services for using PPC effectively. So, it is nothing new if you also think of using this marketing tool and getting a PPC service for your business. 
As a business owner, you probably want to get the best results without investing much. However, as nothing comes free of cost, you might have to invest in some strategies like PPC advertisements to generate positive results. That's why it is best to hire a professional PPC management agency. It will be a more cost-effective option than hiring an in-house team.
Our PPC specialists have years of experience and knowledge in creating PPC campaigns and ads on different platforms. So, once you join hands with us, you don't have to worry about substandard ads that won't produce any result. 
SEO is a loyal partner that will be your friend even during the time of need. It won't leave you in bad times. However, you have to know how to use it to bring results. 
SEO not only helps in increasing searchability but also boosts visibility. It supports your business in the long run. So, are you using it?
If not, you are missing out on a big deal. Many businesses use it to take their brand to the next level. You can also be one of them taking the advantage of this strategy. 
Here are 12 reasons for telling you why your business needs SEO.
Focuses on Organic Traffic: 
Is your organic traffic more than your competitors'? If it is not, just know that your competitor is taking away your potential customers. So, what do you have to do to stop that? The answer is Search Engine Optimization. 
Making your website a search engine optimized one is the most basic way to draw in traffic. That way, you will be able to get better organic traffic. Firstly, organic search is a great part of the brand's website performance. Secondly, it is a critical component of the sales funnel. Thirdly, it helps in maximum conversion or engagements. 
An SEO website will become more visible to the audience. Naturally, it will help in increasing sales and ROI earned.
Builds Trust and Credibility: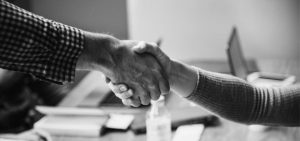 It goes without saying that a brand becomes a brand once people start to trust it. Even if you buy goods from the brand you trust. Just like you, others also do that. In other words, your website needs to have SEO. Are you still stuck there questioning how it can help?
Well, the aim of any SEO is to make a strong foundation for an easily discoverable website on search. For making your business a brand, the authority must be accrued. It can be accrued as a result of:
Quality backlink profiles.

Positive user behavior.

Machine-learning signals.

Optimized on-page elements and content. 
The website has to be good enough to gain trust and credibility, which is hard to build overnight. It takes time just like real life. Authority is built over time. 
Every business wants to have better organic rankings and maximum visibility. However, if you aren't getting that, you are failing in the process. You must be lacking in providing a good user experience. But it's high time you focus on it. 
Every business wants to have better organic rankings and maximum visibility. So, how are you going to do it? Of course. Then you need a loyal friend, SEO. It also considers the user experience while ranking the websites. Moreover, it optimizes the navigation and content of a website for a better experience for the users. Thereby, leveraging it to work in a brand's favor. 
Boosts Engagement, Traffic, and Conversions:
Having a low conversion rate? It is another reason to go for SEO. It greatly helps in customizing the digital properties to attract a specific group of audiences. This strategy is widely used by small and medium-sized businesses. 
If you also have a small or medium business, focus on the local SEO. Doing that will boost engagements, traffic, and conversion rate. Which is what you want. With effective SEO, you can optimize the website's content, including local citations and backlinks. Furthermore, it helps in local listings relevant to the location and local market. 
Impacts the Buying Cycle: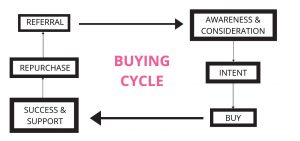 You know customers are really sharp. They know that you aren't the only one offering the product/service. They do their research before coming to you. 
Using effective SEO strategies, you can attract an audience with good deals on products/services. Depending upon what you offer to the customers, you will get your results. That's how SEO can impact the buying cycle in a positive way. 
Is your website failing to remain the top result? Of course, using SEO tactics help the brand grow. But with the evolving search world, it is hard to remain ahead in the competition. That's the reason why your website needs to be proactive and monitor for major algorithm changes. 
Helps Understanding the Web Environment:
Do you know how challenging it is to stay on top of the changing web environment? As the web environment, i.e., the World Wide Web changes, it is hard to remain the top result on the SERPs. 
However, you can do that by keeping your SEO in the loop for major changes. When you focus on SEO to remain on the top, you get to understand the web environment. In addition, knowing it will help in knowing the tactics used by other competitors. 
As you know there's no free lunch in this world, SEO is also not free. It can be cheap- but not free. 
This cheap but effective strategy is a true business investment. It must not be considered as a marketing cost. Doing good SEO will not only boost the engagement, but also the conversion rate. Moreover, it helps considerably for brands' benefit and bottom line. You can only get it better with more focus and investment. This will definitely pay you off in the long run. 
The effects of SEO are quite visible within the first year of action being taken. And the impacts of many such actions remain for several years. 
Of course, the market is evolving. So you have to follow market trends and changes closely. And implement them according to the business's requirements. The longer the SEO time, the beneficial it is in the long run. This will help your business to remain strong all long.
If you are still weighing the reasons to get SEO, then here is another reason. SEO is quite quantifiable. Unlike measurable paid search, you can measure anything of SEO with proper tracking and analytics. 
However, there is a big problem. There is no way to understand the correlation between the actions taken on the website. A good SEO focuses on improving the way to understand the course of action. 
Different brands use this method to understand their digital performances. As the data never lies, the brands are able to measure the different business aspects.
Gives New Opportunities to Light:
If you are wondering "What more does SEO have to provide?", then here it is. High-quality SEO enables new opportunities for brands. These opportunities let your brand stand out in the market. 
Using quality SEO is what your brands need. This will ensure the marketing of the brand. And as a business owner, what else do you need other than the growth of the business? Start using the best SEO for your brand. 
You are losing the game if you aren't on Page 1:
It's a known game rule in the world of SEO. If you aren't on page 1, you are not in the game. People won't be making efforts to find you. It is your job to come in front of them. That's why your brand needs to become more visible. And this is possible by effective use of SEO. 
Lastly, if you haven't started yet, then just start. Nobody is going to come and guide you. You have to use every strategy that can help your business. And if you want to be in the game, you will have to use SEO. For instance, if you want to be a game-changer, use effective SEO strategies accordingly. That is the only way you will be able to establish your brand successfully.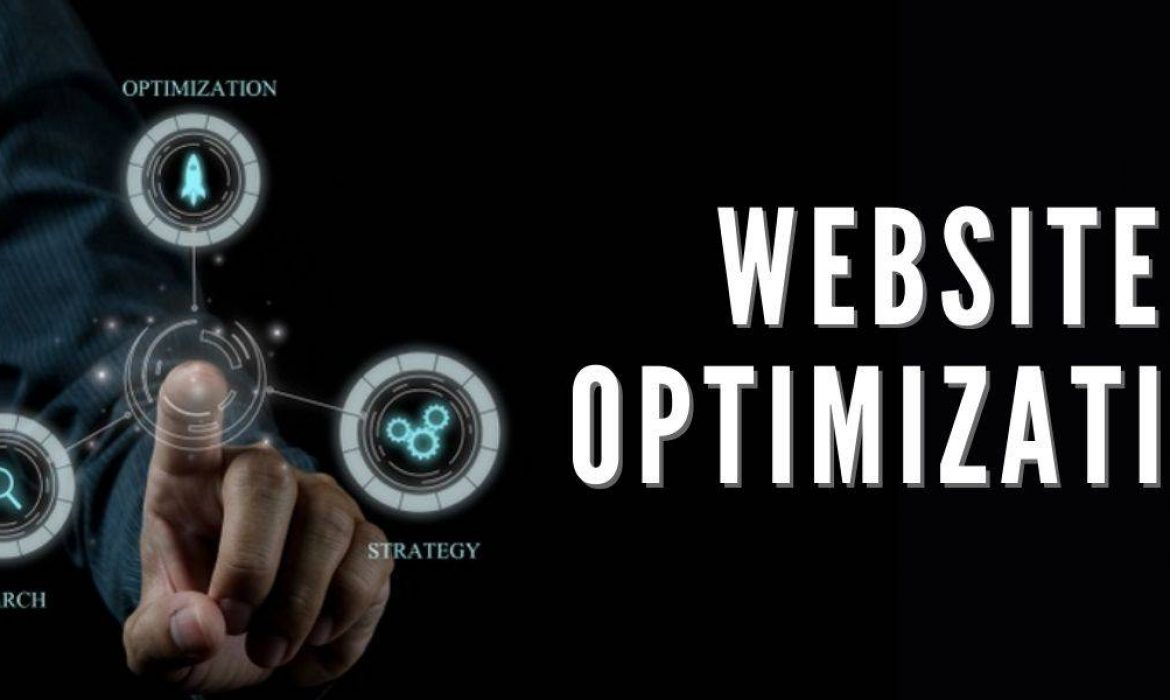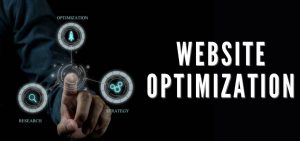 Many e-commerce business owners are struggling to do business through their e-commerce websites. If you are one of them, then your website needs to be optimized to improve traffic generation.
Now, what do you know about website optimization? You need to know what it is and how it is helpful in bringing you the desired traffic to your website.
Prior to that, you need to understand who your visitors are, and what they want from your website so that you can optimize your website accordingly and get the most out of it. 
So, let's get started with the basics of website optimization.
Basics of Website Optimization:
Website optimization is a process that uses different tools and innovative strategies and experiments with them to improve the website's performance. Thus it helps to bring in more traffic to the website, boosting the conversion rate, and grow its ROI.
Website optimization involves processes like to achieve the goal of getting indexed by the search engines:
using relevant keywords and phrases in the website's content

editing meta tags

image tags

optimizing many other components within the website
One of the important aspects of website optimization is Search Engine Optimization (SEO). SEO is a technique that aims at the top ranking of different pages of a website in the SERPs for specific keywords.  Moreover, it helps the prospects to find your website in the easiest way.
Another aspect that can be used effectively for website optimization is on-page optimization. It is a technique that is used to provide the best user experience to the visitors who have landed on your website. Thus it helps to encourage them to take the desired action and converting them into a lead.
Website optimization is really necessary for improving the ranking of any website. If you don't optimize your website and its content, no matter how many people are looking for products/services similar to yours, your website won't show up in the SERPs. Your brand will remain unnoticed.
So, why is optimizing a website so important? Let's understand. 
Important of Website Optimization:
Optimizing a website is an important strategy that is essential to rank higher in the SERPs. This can be done by providing users exactly what they are looking for throughout the internet. So, you need to give the actual answer which they are finding hard to get even after visiting several websites. By optimizing your website, you give them a chance to the visitors to accomplish their goal and have a great user experience.
Also, optimization enables the search engine to understand your website better. Search engines need to understand your website content to drive in the traffic that might convert into customers. The more you optimize your web pages, the better it is to generate traffic.
Optimization can boost your website's CTR as well. A high CTR is a positive signal to the search engine's algorithms. It means the more clicks you get, the higher you rank in the SERPs. Optimizing your website by focusing more on the keywords that are relevant to your brand will help you get more clicks.