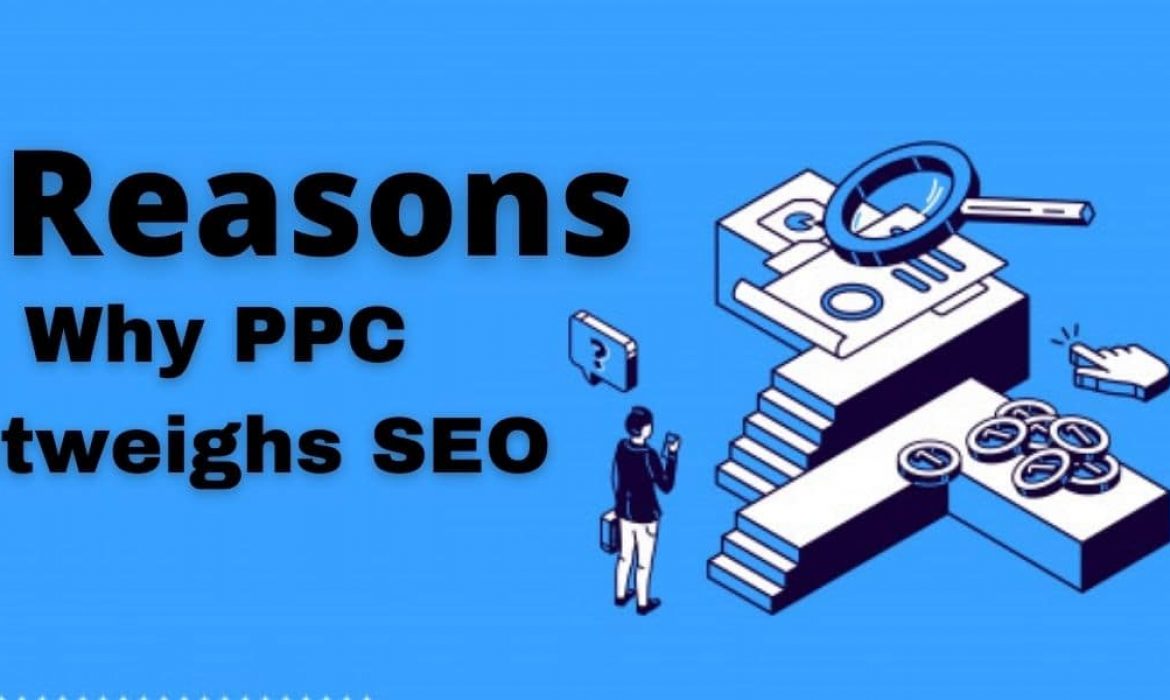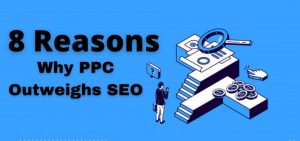 Are you tired of working on your SEO strategies to boost your website's ranking on search engines? If you have tried every SEO strategy possible but failed to generate results, it's time to switch to another marketing strategy. What can be better than using PPC advertisements to get in front of millions of internet users?
PPC, or Pay-Per-Click, refers to the paid search advertising where you need to pay a charge every time there is a click on your ad. You won't be paying any price for impressions. You only pay when you generate traffic to your website or landing page. People won't click on your ad and visit your page unless they are interested in what you offer. That's why PPC is more effective in bringing quality traffic to the website than by using SEO.
Solely depending on SEO might result in losing some valuable traffic or revenue. You need to include PPC into the picture to generate results. Therefore, you should think of using both of the strategies together. This might work great in your favor and reach out to more people.
However, PPC advertisements aren't only for those who failed to use SEO effectively. Even if you haven't given SEO a try, considering PPC over SEO will still be a good choice. If PPC advertisements are used effectively, they can have a major and positive impact on the business's growth and even on customers.
Are you still confused about prioritizing PPC over SEO? If you are, the underneath reasons will surely help you get rid of the indecisiveness you have about them right now!
Here are 8 Reasons Why PPC Outweighs SEO.
1. PPC advertisements can bring Instant Traffic, which SEO can't.
Instead of struggling to appear on the first page of Google with SEO strategies, you can use PPC advertisements. PPC advertising slots are already there on the first page. If you prefer using SEO, it might take months to actually find your website on the first page or have a better ranking. However, with PPC advertisements, you no longer have to wait for months to see traffic driving into your website. In other words, you will generate instant traffic to your website for any related search query. So, why don't you think of giving a try to these paid search ads?
2. PPC ads appear above SEO results.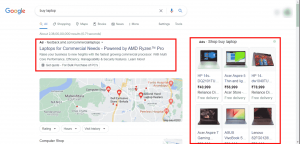 For any search query, PPC advertisements appear above SEO results. People don't waste too much time digging through websites to find the right information. They are more likely to go for the top result for any search query. So, if your PPC advertisements appear at the top for a relevant search query, the chances of getting the clicks increases. So, don't you think it will be a good way to target your potential customers?
3. PPC ads target ready-to-buy customers.
Unlike SEO, PPC lets you target customers who are ready to buy them. People search for products or services when they need them. So, if your ads appear in front of them when they are in absolute need of them, you will generate more clicks and even better conversions. This is known as inbound marketing. This is quite an effective way of positive revenue generation.
You can test your keyword strategy in PPC before actually using them for SEO. You need to do it because organic keywords are kept hidden most of the time. However, the case is totally different from paid search. You can get an overview of all the keywords related to your industry niche. Along with the keywords, you will find information like how effective they are in converting and their cost. You can use this keyword information while working on your SEO strategies. More specifically, you can use it while optimizing the website content, meta description, headlines, etc. For that, you have to work on your PPC advertisements first and then it can support your SEO strategies.
5. PPC ads don't depend on the search engines' algorithm changes.
One of the main reasons why PPC outweighs SEO is that it doesn't depend on the search engines' algorithm changes. Ranking higher on the SERPs and SEO strategies largely depend on search engine algorithm updates. However, PPC advertisements are more likely to not get affected by these algorithm changes. Even if it happens, it is very rare. You will rarely find PPC algorithms going through huge changes. This means you can easily determine how your ad campaigns will perform in the current and future scenarios.
6. PPC ads offer multi-layered targeting options.
PPC advertisements offer several different targeting options like users' locations, ages, and preferences. This makes the targeting process even more specific and helps to attract customers locally or globally as per their preferences. Unlike SEO, PPC allows you to filter out your audience even more. As you create different ad campaigns, you will slowly be able to determine which campaign is working better for you. In other words, you will understand what kind of campaigns are engaging more people and even on which platform. In this way, you can easily target different types of customers on different platforms.
7. PPC ads are easier to produce than SEO.
Another great advantage of using PPC over SEO is that PPC ads are easier to create. You don't need any designing or production skills to create the campaigns. However, you might need some expertise in this field if you want to create effective PPC advertisements. This is because doing keyword research properly or using Google Ads to create successful campaigns need certain basic knowledge. If you are new to this strategy, it's best to hire some professional help. Like, you can hire a good PPC management agency near you.
8. PPC ads can bring positive ROI.
Like all other digital marketing tools, PPC also offers measurable results. Measuring the results regularly helps to determine whether you need to improve and when you need to monetize. In addition to that, PPC campaigns are a lot easier to measure than any other digital marketing strategy. It means you can keep on improving the ad campaigns until they generate positive results. Moreover, you can stop running the campaigns right away when you find they are not working. This prevents you from wasting your ad budget uselessly. In short, you can keep on experimenting with your ad campaigns until it offers your desired results.
Why do you need a PPC management service?
Businesses across the world depend on PPC management services for using PPC effectively. So, it is nothing new if you also think of using this marketing tool and getting a PPC service for your business.
As a business owner, you probably want to get the best results without investing much. However, as nothing comes free of cost, you might have to invest in some strategies like PPC advertisements to generate positive results. That's why it is best to hire a professional PPC management agency. It will be a more cost-effective option than hiring an in-house team.
Our PPC specialists have years of experience and knowledge in creating PPC campaigns and ads on different platforms. So, once you join hands with us, you don't have to worry about substandard ads that won't produce any result.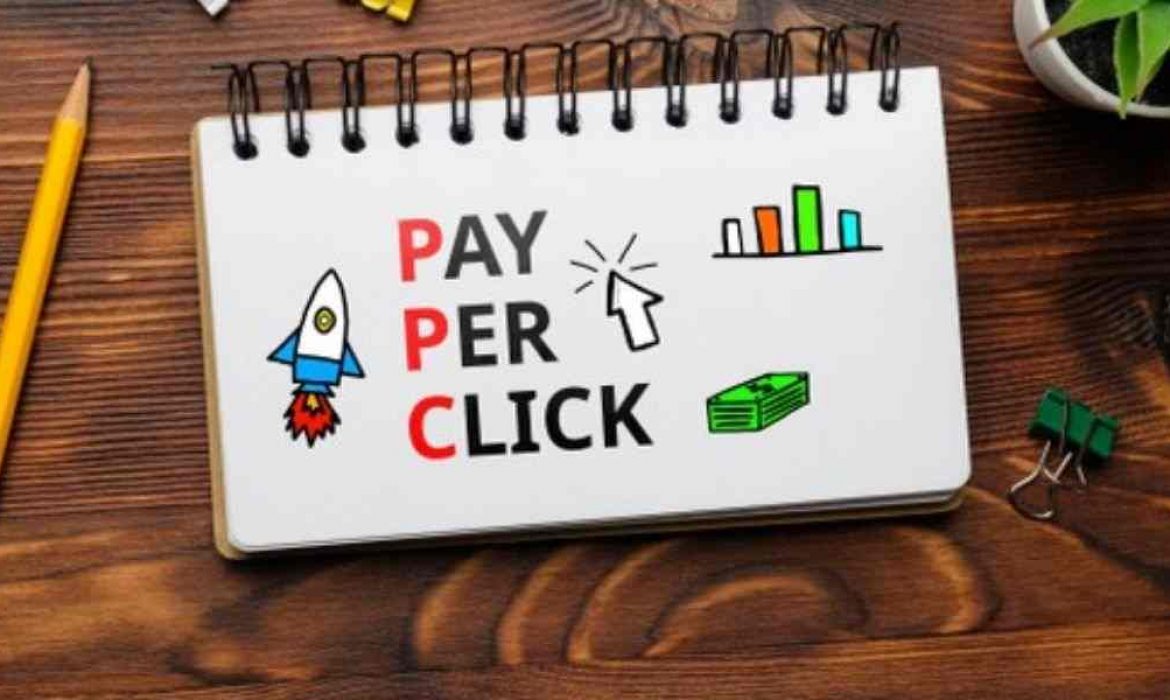 Are you new to PPC Ads? Or SEO? Or both?
PPC Ads or pay-per-click is a widely used strategy by marketers to effectively display ads on different search engines like Google, Bing, and Yahoo. It helps the ads to appear in front of the targeted audience and paying a commission to the search engine whenever there's a click on the ad.
This is what PPC is used for, i.e., helping you out to popularise your brand name.
So, is it always the case that PPC ads play an important role in improving your SEO ranking?
Well, the answer is no.
Neither PPC ads can directly affect your website's SEO ranking, nor can your SEO ranking affect your PPC ads.
Then what are you going to do other than making them work together to get the most traffic?
SEO and PPC ads can work together to bring out better marketing plans.
Don't just leave thinking it's too hard for you to achieve.
Keep reading the article to know what advantages you will get when you make SEO and PPC ads work together.
SEO + PPC = Increases Your Online Presence.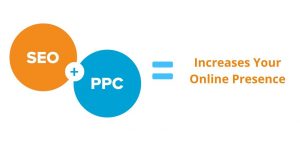 By now, you must be well aware of how important it is to improve your website's SEO for your website to have a better ranking on the first page for one or two targeting keywords. Always try to purchase PPC ads with a higher bid for a particular keyword to make it appear at the top of the search engine page whenever someone enters a query with that specific keyword.
Optimizing your website and purchasing the right PPC ads will help your website rule the search engine page for a particular keyword.
PPC Helps You Recapture Lost Search Engine Clicks.
It is a good thing if your website is organically appearing at the top of the search engine page for a particular keyword. You might feel that if your website is going so well, you don't need to spend on PPC ads.
Research at Google study found that when the search ads for a keyword were paused, nearly 89% of the traffic generated by these ads was not by the organic rankings. It was clear from the study that not using PPC ads might have a negative impact on your website's ranking.
Remarketing Campaigns to Reach Old Visitors.
Even if your website is ranking well, some shoppers or potential leads take time to convert. To convert them faster, you can combine your SEO with a type of PPC, which is known as remarketing, to target your website's old visitors to revisit your website and complete an action.
Remarketing is needed to remind the visitors that the product of their interest is still there, waiting for them to come back and complete a purchase or convert into a lead.
PPC Helps to Find New Keywords for SEO.
Often it takes a lot of time and research to find the right keywords. The particular keyword you want to use for your PPC ads will not necessarily bring you the desired results.
The only way out is to try and test the keywords out, which you think might bring the results. So, choose your keywords very carefully, or all your efforts will be in vain.
SEO + PPC = More Data for Smart Decision-Making.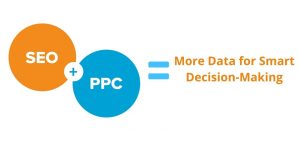 Combining SEO and PPC will provide you a lot of data for decision-making purposes. You will be able to examine metrics like click-through-rate, bounces and exit rates, time on site, and conversion rate from both your SEO and PPC campaigns.
These data will help you make smarter decisions that will ultimately help you get a purchase or capture a lead.