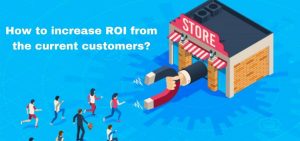 Are you just focusing on generating leads for your business?
Why don't you try to focus on your current customers to fuel your business growth?
Many business owners make this mistake. They focus more on lead generation rather than focusing on their current customers. It is obvious that they have put in a lot of effort to convert the leads. So they should focus on retaining them, not just on bringing more leads.
Retaining customers can save time and resources in the long run. It can also help in increasing sales with cross-selling and upselling opportunities when it is done properly. Thus it helps in boosting your ROI.
It is obvious that you need to chase after new leads to grow your business. But it is also necessary to keep that much amount of resources for customer retention and engagements. After all, they are well-aware of your brand and they have shown that they prefer you over your competitors. They must find value in your offerings that lead to their conversion. You just need to remind them that they are still your top priority and you are happy to serve them. This will help in improving your ROI in the long run. 
Plus implementing the customer retention strategy does not need you to plan your marketing strategy over again. You can just use it along with your current marketing strategy.
So, how are you going to increase your ROI from your existing customers?
We have come up with some effective tips. We have used these tips for ourselves and even for our clients to promote engagement, retention, and growth of the company.
Strong Customer Bonding With Proper Onboarding
Customers often abandon a website for its competitor where they find it easier to get assistance when they need it. For preventing them from abandoning your site, you can provide your customers with a strong foundation. This will help them get the full benefit from your offerings, to build a long-lasting relationship.
It can be done by using an onboarding program. This can ensure that each customer is aware of your offers and provide additional assistance whenever they need help. This will help you to make a good impression on the customers. You can set up an automated nurture campaign that will properly guide the new customers onboard.
Nurturing Customers is the same as Nurturing Leads
There are many times when customers abandon a website only after experiencing something bad while dealing with the website. It is because the companies fail to satisfy the customers after getting them signed up. 
To avoid this kind of scenario, you have to provide customers with excellent customer service, as we do. It will enable you to help the customers when they face any obstacles and a good experience to nurture your relationship with them.
Help Your Customers Grow
If your customers truly find you helpful for their businesses, they will need you at a point for more resources to support themselves to continue the sale. At that moment you must provide them with the service/product they need,  otherwise, they will just leave your site for another of your competitors.
Encourage the Word Spreading
You can form a group of dedicated and loyal customers who truly trust your brand and can help to spread good things about your products. That will help the new and indecisive customers to trust your brand and choose you over your competitors.