SEO is a loyal partner that will be your friend even during the time of need. It won't leave you in bad times. However, you have to know how to use it to bring results. 
SEO not only helps in increasing searchability but also boosts visibility. It supports your business in the long run. So, are you using it?
If not, you are missing out on a big deal. Many businesses use it to take their brand to the next level. You can also be one of them taking the advantage of this strategy. 
Here are 12 reasons for telling you why your business needs SEO.
Focuses on Organic Traffic: 
Is your organic traffic more than your competitors'? If it is not, just know that your competitor is taking away your potential customers. So, what do you have to do to stop that? The answer is Search Engine Optimization. 
Making your website a search engine optimized one is the most basic way to draw in traffic. That way, you will be able to get better organic traffic. Firstly, organic search is a great part of the brand's website performance. Secondly, it is a critical component of the sales funnel. Thirdly, it helps in maximum conversion or engagements. 
An SEO website will become more visible to the audience. Naturally, it will help in increasing sales and ROI earned.
Builds Trust and Credibility: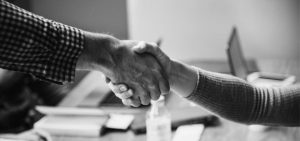 It goes without saying that a brand becomes a brand once people start to trust it. Even if you buy goods from the brand you trust. Just like you, others also do that. In other words, your website needs to have SEO. Are you still stuck there questioning how it can help?
Well, the aim of any SEO is to make a strong foundation for an easily discoverable website on search. For making your business a brand, the authority must be accrued. It can be accrued as a result of:
Quality backlink profiles.

Positive user behavior.

Machine-learning signals.

Optimized on-page elements and content. 
The website has to be good enough to gain trust and credibility, which is hard to build overnight. It takes time just like real life. Authority is built over time. 
Every business wants to have better organic rankings and maximum visibility. However, if you aren't getting that, you are failing in the process. You must be lacking in providing a good user experience. But it's high time you focus on it. 
Every business wants to have better organic rankings and maximum visibility. So, how are you going to do it? Of course. Then you need a loyal friend, SEO. It also considers the user experience while ranking the websites. Moreover, it optimizes the navigation and content of a website for a better experience for the users. Thereby, leveraging it to work in a brand's favor. 
Boosts Engagement, Traffic, and Conversions:
Having a low conversion rate? It is another reason to go for SEO. It greatly helps in customizing the digital properties to attract a specific group of audiences. This strategy is widely used by small and medium-sized businesses. 
If you also have a small or medium business, focus on the local SEO. Doing that will boost engagements, traffic, and conversion rate. Which is what you want. With effective SEO, you can optimize the website's content, including local citations and backlinks. Furthermore, it helps in local listings relevant to the location and local market. 
Impacts the Buying Cycle: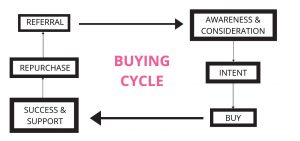 You know customers are really sharp. They know that you aren't the only one offering the product/service. They do their research before coming to you. 
Using effective SEO strategies, you can attract an audience with good deals on products/services. Depending upon what you offer to the customers, you will get your results. That's how SEO can impact the buying cycle in a positive way. 
Is your website failing to remain the top result? Of course, using SEO tactics help the brand grow. But with the evolving search world, it is hard to remain ahead in the competition. That's the reason why your website needs to be proactive and monitor for major algorithm changes. 
Helps Understanding the Web Environment:
Do you know how challenging it is to stay on top of the changing web environment? As the web environment, i.e., the World Wide Web changes, it is hard to remain the top result on the SERPs. 
However, you can do that by keeping your SEO in the loop for major changes. When you focus on SEO to remain on the top, you get to understand the web environment. In addition, knowing it will help in knowing the tactics used by other competitors. 
As you know there's no free lunch in this world, SEO is also not free. It can be cheap- but not free. 
This cheap but effective strategy is a true business investment. It must not be considered as a marketing cost. Doing good SEO will not only boost the engagement, but also the conversion rate. Moreover, it helps considerably for brands' benefit and bottom line. You can only get it better with more focus and investment. This will definitely pay you off in the long run. 
The effects of SEO are quite visible within the first year of action being taken. And the impacts of many such actions remain for several years. 
Of course, the market is evolving. So you have to follow market trends and changes closely. And implement them according to the business's requirements. The longer the SEO time, the beneficial it is in the long run. This will help your business to remain strong all long.
If you are still weighing the reasons to get SEO, then here is another reason. SEO is quite quantifiable. Unlike measurable paid search, you can measure anything of SEO with proper tracking and analytics. 
However, there is a big problem. There is no way to understand the correlation between the actions taken on the website. A good SEO focuses on improving the way to understand the course of action. 
Different brands use this method to understand their digital performances. As the data never lies, the brands are able to measure the different business aspects.
Gives New Opportunities to Light:
If you are wondering "What more does SEO have to provide?", then here it is. High-quality SEO enables new opportunities for brands. These opportunities let your brand stand out in the market. 
Using quality SEO is what your brands need. This will ensure the marketing of the brand. And as a business owner, what else do you need other than the growth of the business? Start using the best SEO for your brand. 
You are losing the game if you aren't on Page 1:
It's a known game rule in the world of SEO. If you aren't on page 1, you are not in the game. People won't be making efforts to find you. It is your job to come in front of them. That's why your brand needs to become more visible. And this is possible by effective use of SEO. 
Lastly, if you haven't started yet, then just start. Nobody is going to come and guide you. You have to use every strategy that can help your business. And if you want to be in the game, you will have to use SEO. For instance, if you want to be a game-changer, use effective SEO strategies accordingly. That is the only way you will be able to establish your brand successfully.