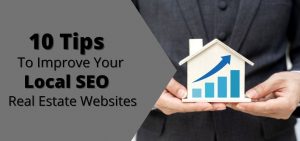 Are you an online real estate agent dreaming to rule your local market?
If you, you aren't the only one dreaming to do so. All the real estate agents of your hyperlocal area also want the same. However, this isn't a very difficult task. As you luckily have an online business, just focus on real estate SEO. This will enable you to compete with other real estate agents. Isn't that what you want? 
Focusing on local SEO will give a chance to fight, but only when used properly. So, here are 10 tips by which you can improve your real estate SEO. 
1. Start with an SEO Audit: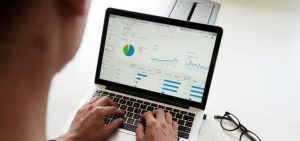 So, where do you think you are right now? You have to know where you are, before heading anywhere. That's exactly what an SEO audit does. It helps to determine which pages are going well and where to make improvements.
Performing an SEO audit can be a time-consuming process. However, it provides you with all the information you need to make progress. The key areas you must focus on are:
Site Structure

Page Structure

Content

Links

Usability
When you improve above five areas, you can automatically see an increase in traffic. You can Google Analytics to find pages that need attention. In addition to that, you can use Google Search Console to find issues that need solutions. 
2. Optimize for Search:
After generating the audit results, you have to focus on optimizing your website. This means you have to create a plan to address each of the issues. Then you have to fix all of those issues. Moreover, you have to look for other ways to improve your optimization further. 
So, what are the things you should focus on? Well, there are several things you need to focus on with a systemic approach. Some of them are:
Keyword reach and analysis

SEO-friendly URLs

Content optimization

Optimizing of titles and meta descriptions

Image optimization

CTR and bounce rate optimization

Proper outbound and internal link placement

Schema

Robots.txt

XML sitemap

SSL certificate

W3C validation
3. Ensure Good Accessibility of Your Website: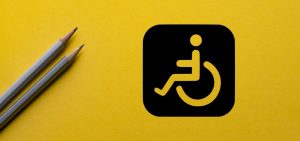 Does your website provide a good user experience? Then you are lacking far behind in the competition. You have to make your website with good accessibility.  Like with screen reading options for visually impaired people. This will ensure that you increase your customer base.
That's why different businesses make sure that their sites are ADA compliant. This is especially important for real estate. You have to take care of some things to be ADA compliant. A few such things are:
Multiple ways to access the site.

Any live audio/video content must have text captions.

Only links are underlined.

The contrast ratio between background elements and readable elements must be at least 4:5:1.

The keyboard focus must always be clear and highly focussed.
4. Ensure that Your Website is Responsive: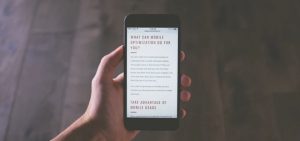 Do you know just how many clients abandon your unresponsive website? That's larger than you can think of. 
Do you want thousands of your potential clients to abandon your website? If not, you have to make sure that your website is responsive. By making your website responsive, you can keep Google and your interested customers happy. 
The key areas to focus on while making the website responsive are:
Responsive design

Page speed

Hosting speed

Homepage

Site navigation

Site search

Forms

Conversions

Usability
A responsive website allows your webpage to fit into the screen space of any device. With different device layout designs, you can make your website more accessible. Thus, allowing more traffic to drive in.  
5. Add Your Site to Google My Business & Other Relevant Directories: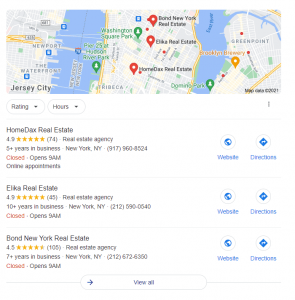 Is your real estate business listed in Google My Business? If not, get it done as soon as possible. This allows you to focus on your local citations.
Therefore, the more website your business is listed on, the better it gets. People will get your name, address, phone number, website link, and a lot more from there. That's why you must have been list on sites like Google My Business and similar other sites, like:
Realtor.com

Yahoo Homes

RedFin

HomeSnap

Neighborhood Scout

Zoocasa

Local.com

Yelp

Yellow Pages

Manta

Better Business Bureau

Merchant Circle

Angie's List

CitySearch

Whitepages
However, with each of the directories, you have to complete your profile as much as you can. In addition to that, you can spice it up with photos, videos, and other relevant content. This will help in better engagements and ranking higher.
Just like you, many real estate agents are using these platforms to boost their lead generation. Therefore, get registered and begin your game.
6. Get More Social: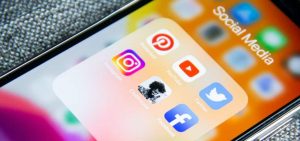 Haven't used social media for promotion? Really? Why not?
Businesses use social media platforms for many reasons, like:
More exposure

Better connection with the targeted customers

Build trust and brand awareness

Drive more traffic to your landing page

Better lead generation

Better conversion rate
Social media is a must for businesses nowadays. Even real estate businesses are not falling behind in the race of using them. They are using these platforms to increase their online presence.
Are you wondering which social media platform to use? Well, there are a couple of media, namely Facebook, Instagram, Twitter, and Pinterest. You can use any of them or all. 
7. Publish Useful and Relevant Content on Your Blog Section:
Don't you have a blog section on your website? Why don't you utilize it? 
Even small businesses use their blogs to generate traffic on their website, so why can't you? You can create useful and relevant blogs for your targeting customers. This means your blogs need to be informative enough to drive in potential customers.
Informative articles can be posts about the housing neighborhood, like:
Walkability

Cost of living

Social life

Schools

Crime

Restaurants
You can also create visual content through images, video tours, and visual tours and live to stream. In addition to that, you can describe the pros and cons of living in these housing neighborhoods. Moreover, you can provide conversational videos of interviewing the local citizens. This will provide a unique perspective for homebuyers to consider. 
8. Create Video Content:
Content is an awesome marketing tool. But video content is on a level higher. People prefer watching vlogs to reading blogs.  That's why you should prefer investing in creating and optimizing video content. 
Other than the options mentioned in the above point, you can consider the following points as well:
Create a YouTube channel and optimize it.

Continuously upload videos.

Share/upload your videos to your website and social media page.

Perform live streaming on Facebook and YouTube to engage more audience.
In addition to that, you can create videos on an open house, Q&A live streaming, Q&A videos, and any relevant idea you can come up with. Just creating the videos won't generate leads for you. You have to spend time optimizing the video content as well. 
9. Use Structured Data Markup:
Do you know about structured data markup? 
Structured data markup or schema lets search engines like Google know more about the content on any page. That's the reason why so many real estate businesses use it:
RealEstateAgent

Offer

Product

Place

RentAction

Residence

PostalAddress

SearchResultsPage

WebPage
Which one of the above to use depends on your site structure. 
If you are confused about which one to use, you can get some consultation with an SEO professional. This way you will know how you can boost your real estate SEO.
10. Try to Earn Featured Snippets: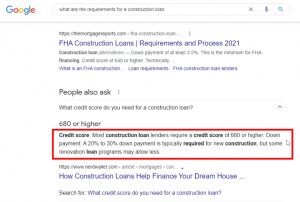 Do you know featured snippets can be a game-changer for your website? Featured snippets will let your website remain at the top of the SERPs. They can:
Increase traffic.

Attract users with your offers.

Improve the search engine ranking.

Increase the conversion rate.
However, earning them can be quite a task. Only a few businesses can have them in the local search.